The doctors and nurses in the emergency department are true life savers. But to do their job effectively, they need the best tools and equipment. Your donation will kit out the emergency department with state-of-the-art technology that helps the clinical staff diagnose and treat you fast and more effectively.
CT Scanner dedicated to ED rather than sharing Radiology's
Ceiling mounted X-ray that can be moved between resus rooms
Medical pendants to improve workflow and supply gases to patients
Your support will enable us to create a new, purpose built, state-of-the-art emergency department for Taranaki
Keep up to date with the progress of Taranaki's new Emergency department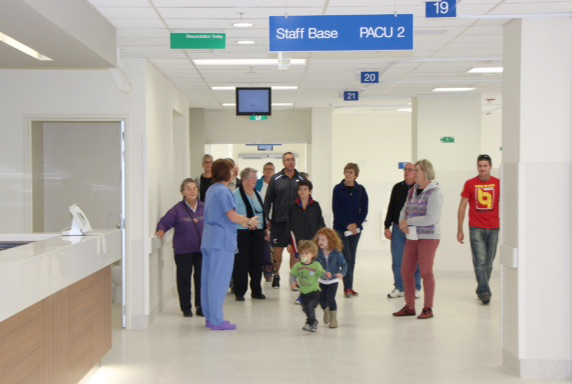 The $5 million we are raising for the Emergency ward will mean we can make sure everyone in Taranaki has access to the emergency care they need, reduce waiting times and reduce the need to transfer to Waikato, Wellington or Auckland.
More beds
The new unit will have 11 additional beds - a total of 37. This will include more resus rooms, meaning more specialist life saving equipment will be available. There will also be 2 additional procedure rooms, with one set up specifically for paediatrics.
Acute Assessment Unit
There will also be 20 new beds in an acute assessment unit. This is a new unit that the hospital currently has no provision for. The unit provides an acute service for short stay in patients who would otherwise take up space in the emergency department.
A dedicated CT Scanner
Your support will allow us to put a CT scanner in the emergency department. This is a vital tool for the fast diagnosis and treatment of patients. Currently the emergency team use the CT scanner in the radiology department, which is already over capacity and needs updating.