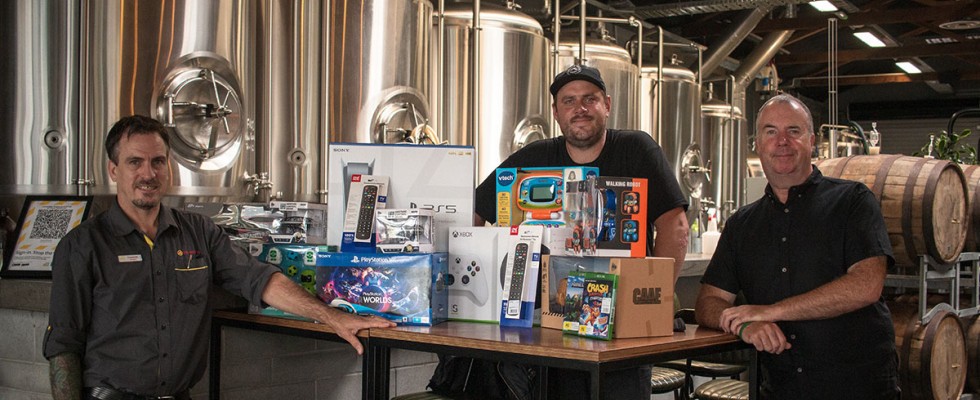 Shining Peak
are dedicated
to doing good for Taranaki. Their belief that every business should have a social mission at its core led them to develop the 5% project. Every month, Shining Peak partners with a local charity and
donates 5% of the revenue from beer sale.
Not 5% of profit, but 5% of the revenue
.
We partnered with Shining Peak in November last year to be their nominated charity. As it was the lead up to Christmas, Shining Peak wanted to do something to help kids in Taranaki.
The TSB Children & Young People Ward at Taranaki Base Hospital was a perfect fit for the money to go to, and we aimed to raise enough to buy a new TV and games console
.
Staying in hospital can be particularly traumatic for kids. They should be out with friends, running around and being… kids!
Unfortunately many children have to spend extended periods in hospital and miss out on many experiences in life
. Not to mention the boredom of being in bed or restricted to the ward.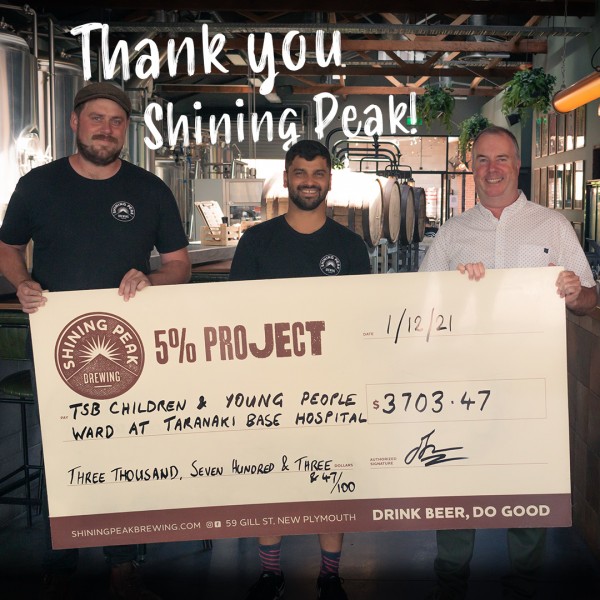 Shining Peak raised and amazing $3,703.47. This meant we could extend beyond our original goal and provide a much more interactive experience for kids, including VR headsets. Noel Leeming very generously created an amazing package for us with substantial discounts. This means the children in the ward will soon have access to:
Panasonic 32" TV
Panasonic 40" TV
Google Chromecast
PlayStation 5 Console
PlayStation VR Starter Pack
PlayStation Astro Bot: Rescue Mission VR
Xbox Series Console
Xbox One Minecraft Starter Collection
Xbox Crash Bandicoot 4
High Speed HDMI cables
Brateck Wall mount
Brateck Versatile & Compact TV Cart
One For All Replacement Remotes for all TVs
Noel Leeming are also donating their technician's time to install the equipment on the ward, as well as a selection of extra toys for the kids
.
A big thank you to all staff at Noel Leeming, especially Hannah Williams and Jacob Cooper who have both been fundamental in the logistics of this campaign
.
---
If you or your business would like to get involved in fundraising for Taranaki DHB, we would love to hear from you.
Please contact our Donor Relationship Manager Grant Carter to find out how you can be involved and become a Taranaki Health Foundation partner.